The Benefits of Equipment Leasing
For many companies, expensive equipment is at the heart of their business. Vehicles, machinery and specialty equipment can represent huge demands on a company's credit and cash flow.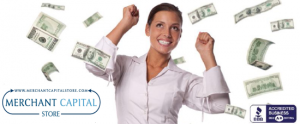 Challenges of Owning Equipment
The expense of equipment often means delays in replacement. These delays can cause less efficient operations. Increased maintenance costs and down time are often major issues. Even safety issues can be created with older equipment.
Advantages of Equipment Leasing
There are many advantages to both small and large companies with equipment leasing. These include:
• Conserves cash and credit. Leases require minimal down payments and usually lower monthly payments. Use of leases is generally separate from a company's bank lines and can actually improve credit ratings.
• New equipment. Leases are normally provided on new or nearly new equipment. This saves on maintenance costs and down time.
• Efficient equipment. Technology is changing everything. By having new equipment rather than older company owned equipment, a business can take advantage of the latest innovations and, where relevant, fuel savings.
• Tax savings. Depending on a number of factors, a company can expense the total cost of lease payments. This can mean substantial tax savings.
• Competitive position. Customers respond to companies that have the best equipment for the job. It can save money and time and can be the deciding factor in getting the job.
Equipment leasing is a major business serving the Fortune 500 companies as well as the smallest mom and pop. The leasing companies have excellent relationships with the manufacturers of the equipment in which they specialize. They closely monitor the credit, resale and used equipment markets. This means they are in a position to maximize the financial terms and equipment options they can offer on the equipment they lease. This time saving process can be of a significant value to the overworked businessman.
Equipment leasing is an excellent option for most businesses, large and small.
Just take A Look For Further Support At Equipment Leasing