An Overview of Business Financial Services
All banks and financial institutions have to be able to provide effective, consistent and accurate banking services. Often, a well thought out banking service can substantially assist firms with their growth. Nowadays, due to intense competition, the majority of firms can't undergo the business disruption, or spend the time and money on costly and complicated processes. This is how banks can make a real difference. Good banks use their expertise to offer suitable business financial services, which significantly lower costs and reduce potential risks for firms.
Business Financial Services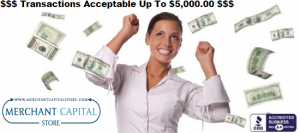 To offer the most benefits for business, a good bank will work diligently to give the best possible solutions for streamlining business transactions. Reputable banks will provide lending services, transaction accounts, credit cards, savings accounts and other proven and flexible payment options. Several global banks provide an array of business financial services geared towards aspiring and established entrepreneurs, to help them grow their business seamlessly. Also, banks give their customers advice about managing cash flow and fund flow. Moreover, several banks now combine their different services to pass on extra value to their customers.
One instance of the help that banks can give to firms is the option of merging a transaction account with a loan account. This allows businesses to access their money in multiple ways. The majority of banks will provide an internet banking facility for smooth business operation, and they will charge a variable interest rate with no monthly payments.
Banks offer vital business financial services that enable firms to reach their goals. Normally, along with this, a bank will provide effective payment solutions so that businesses can sustain an uninterrupted operation. Regardless of whether you are a huge IT corporation, a shop keeper or an individual trader, banks and financial institutions provide a great selection of payment facilities to suit specific requirements.